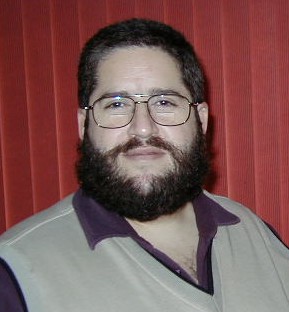 Sudoriferous Fustilugs
Then...
MJL is Matthew J. Lecin aka The One and Only Mijjil!
The best day of my life
Without a doubt, the best day of my life is the day I married my Sweetie, Marla S. Selinger, in her home town of Lakewood!
A close second
If anything approaches the joy of my wedding day, it is the birth of my son Samuel Reuben. It's hard to believe he is starting his final semester of college at Rutgers University!
...and now
Since March of 2004, I have been working for Shadow Financial Systems. In October 2019 Shadow was bought by Broadridge.
In my copious free time...

I am the Chairman of the Ritual Committee of Congregation Knesseth Israel of Bound Brook



Since May 2000 I have been the proud owner of Tru-Ade, a frame-off restored Hemi-Orange 1967 Dodge Coronet R/T!
Never heard of Tru-Ade? Here's some Tru-Ade memorabilia to look at...





In 1998 I was Ordained by the Universal Life Church of Modesto, California.



In 1997 I was created Knight Grand Commander of Elbonia in Dogbert's New Ruling Class.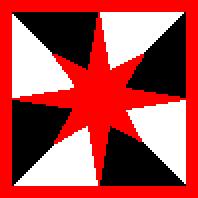 For over four decades decades I have been an active member and resident of the Barony of Settmour Swamp in the Laurel Kingdom of the East of the Society for Creative Anachronism, an historical society devoted to preserving the best of the Middle Ages.



I've been a hockey fan since there were only six teams in the NHL, and now there are thirty! I have always been (and will always be) a devoted fan of the Broadway Blueshirts, aka the New York Rangers. During the second intermission of the 1/29/2001 Atlanta Thrashers (now Winnipeg Jets) game in the World's Most Famous Arena, Madison Square Garden, my seat number was randomly selected for the Amtrak Original Six Shootout. I took shots at an empty net from various spots along the center ice red line - and put in five out of six in thirty seconds! The prize was a trip for two to see the Rangers play Les Habitants in the Molson Centre (now the Bell Centre) in Montréal on 12/1/2001!

Things with strings...
The Top Five Worst Cups of Coffee of All Time!
...In Eternal Darkness

In eternal darkness I repose,
Missing the day-sun-light,
Missing the night-moon-star-light,
Missing the glow of you.

Shining, sparkling, splitting the blackness,
You stand alone; Lone Star in the Sky.
But I am blackened, melding perfectly
With the ebony atmosphere that envelopes me.

Flitting to and fro, I see your gleam,
I call to you, you hear; searching for me
You come, but in the midnight darkness
You pass by; my outstretched arms not touching you.

Once again dark, blackened, unable to see,
Yet far away I can see a light-dot,
Darting, moving, then stopping; ever searching.
I turn away, knowing you are never to return.

The tears come quickly to my eyes,
They flow down my cheeks;
Not bothering to brush them from my face,
Silently I let them fall.
                                     -- F(x) '77