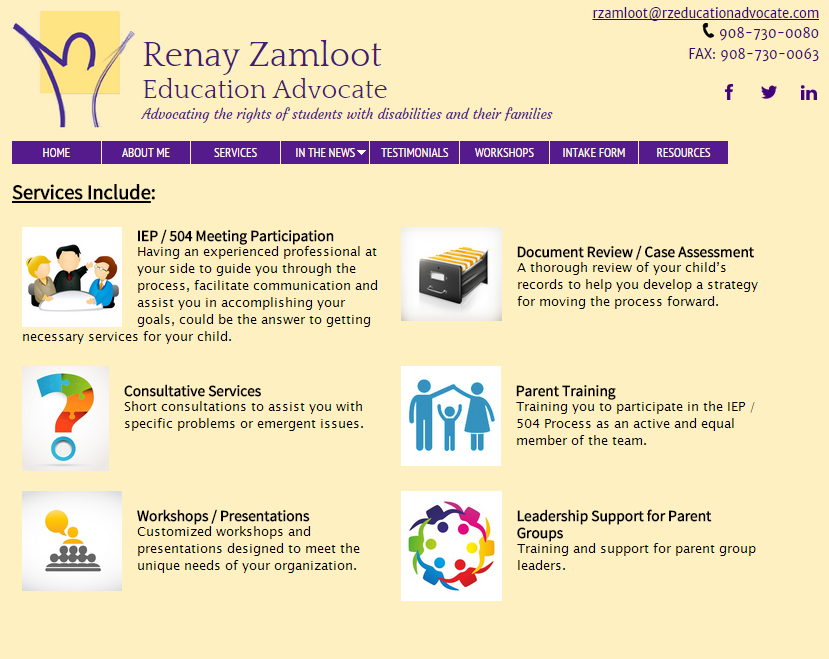 RZeducationadvocate.com
The site uses responsive CSS to detect the size of the vistor's device and display the pages proportionally for tablets and mobile phones. The Services page shown here will display the services in 2 columns if the screen is wide enough, or in 1 column on a smaller screen.
The contact email and phone in the upper right corner appear in full on large screens, but for smaller tablets and phones they are replaced by a "phone/email" graphic that links to the information at the bottom of the page.
The purple navigation menu scales down slightly for tablets. On mobile phones, it is replaced with a "Menu" button that links to a simplified menu at the bottom of the page.