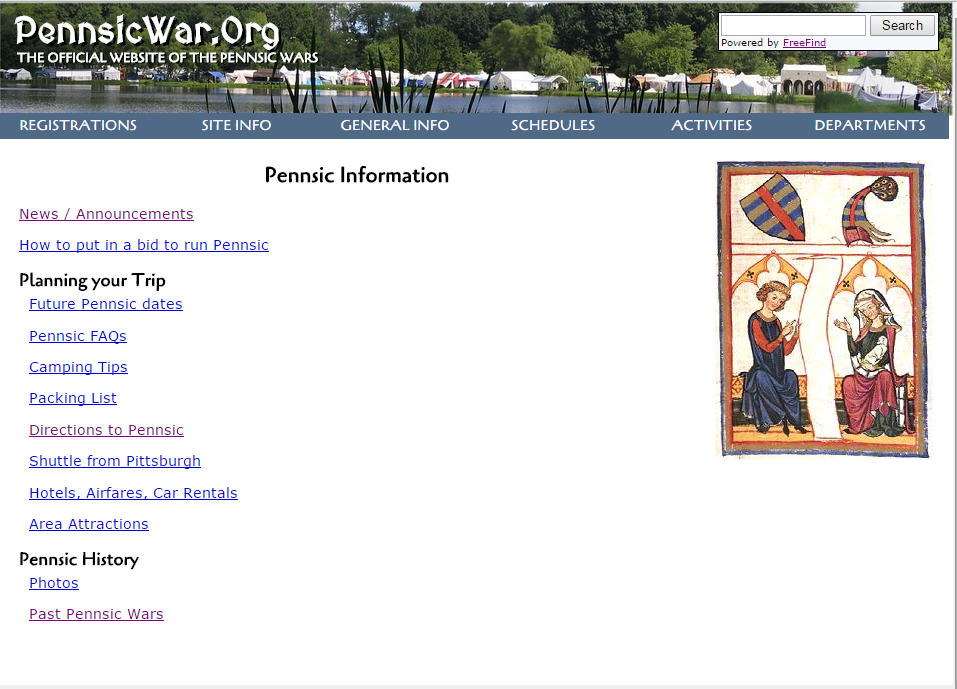 The Pennsic War is an annual, 2-week long camping event of the SCA, attended by over 10,000 participants each year.

I served as the event's webmaster from 2003 - 2012, organizing the large volumes of information from the various departments. I also created pages about the history of the event, a photo section, a FAQ for newcomers, and added articles on camping advice. Each year, updated information had to be gathered and posted from the volunteers running each department.

I updated the design of the website several times, and in 2012, I did a major overhaul of the website. The header was a panoramic photo taken at the event by one of the attendees.

The website contents were organized into categories which appeared on a navigation bar, allowing visitors to register for activities, check schedules, prepare for the event, or look up information.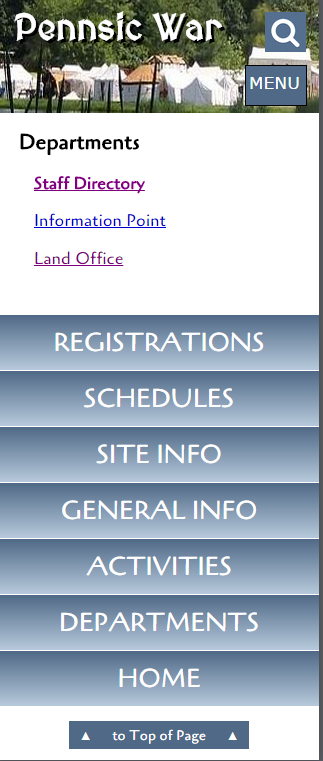 Hovering the cursor over each category on the bar revealed a drop-down menu, listing the pages in that section.
The website goes live on January 1st of each year, but the information from the various departments comes in sporadically between January and May. So, the drop-down menus had grayed-out "placeholder" links to those pages which were activated as the information became available.
Each sub-page had a "breadcrumb trail" of links located below the navigation bar. This allowed visitors to quickly jump backwards to a previous page if they had worked their way down several levels.
Medieval illustrations from the Manessa Codex appeared on many of the pages.