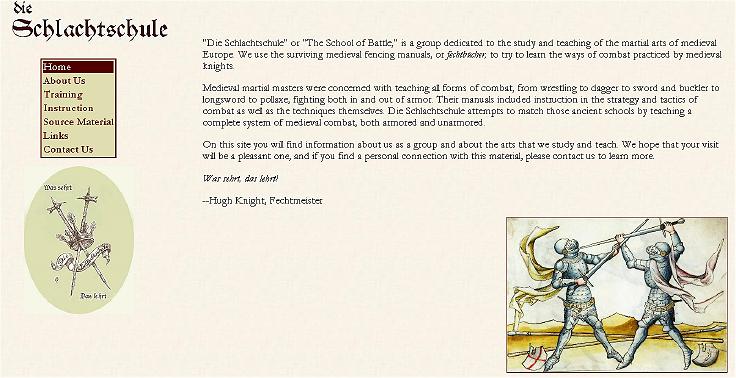 Die Schlachtschule (The School of Battle) is a group that studies medieval combat manuals and recreates combat practiced by knights of the period.

The website has an section featuring detailed instructions and photos of the combat moves.

There are also links to similar schools of combat, source manuscripts available on the web, and suppliers of practice weapons.

I designed the color scheme to compliment the look of illustrations from the medieval manuals. The font of the text on each page is Garamond, a font used by printers in the 1500's.

I used CSS (style sheets) to highlight the links in the navigation box in a darker color when you mouse over them.