Congregation Knesseth Israel is a synagogue located in Bound Brook, NJ.

In 2005 I redesigned the temple's website, and I have been maintaining it since then.

The site contents are organized into seven major sections, shown in the left-hand navigation buttons.

All pages on the site are illustrated with a pictures of Jewish-related objects. Many of these are photographs I took of decorative items found at the temple.

Each page also has a set of "quick-links" to the Calendar, Officers, Directions, and Contacts in the upper right corner, for quick access to frequently used information.



When a visitor goes to one of the sections of the site, the navigation buttons expand to display a button for each of the sub-pages.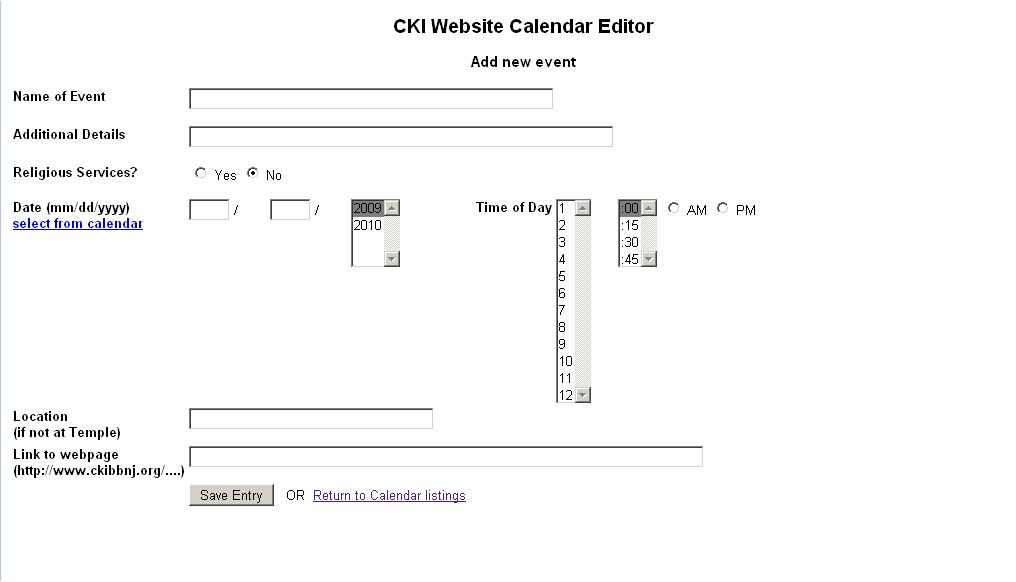 Originally, to give the temple administrator the ability to update the calendar without having to editing HTML code, I set up a mySQL database and wrote several PHP scripts that they used to view, add, edit, and delete events.

In 2010 the administator began using Google calendars to maintain the temple and Religious School calendars, so I replaced the custom calendars with embedded links to the Google calendars.